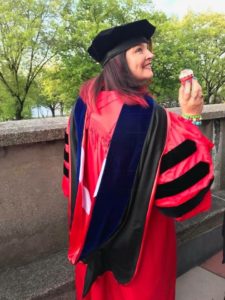 Dr. Jenn Lindsay is an award-winning social scientist, documentary filmmaker and musician whose work explores social diversity, community building, personal transformation and social change movements. Her many successful collaborations have garnered rave reviews.
As a social scientist, Jenn studies how people manage religious difference and how interfaith dialogue can impact these encounters. She earned her Ph.D. from Boston University in the social science of religion, conducting comparative ethnographic analysis of interreligious dialogue in Rome and in the Middle East, analyzing the nature and networks of interfaith dialogue across sociopolitical and geographic contexts. Her previous ethnographic fieldwork spans religious communities in North America, Indonesia and Peru. She also completed a Level II Master course in Sociology at La Sapienza University Rome, earned a Master of Divinity degree with an emphasis in Interfaith Relations at Union Theological Seminary in New York City, a Bachelor of the Arts in Playwriting from Stanford University, and studied in the Master Fine Arts program in Theatre Management at Yale University School of Drama.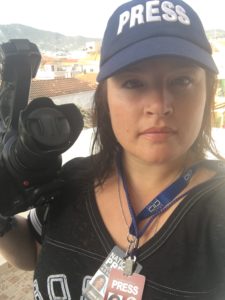 For ten years prior to pursuing her Ph.D., Jenn worked in the film and music industries in New York City, producing ten studio albums and serving as a story editor for MTV and the Sundance Channel. She has screened her films throughout the world, the topics ranging from a Rwandan Buddhist monk's life and teachings, computer scientists simulating the spread of religious terrorism, atheist Jews from Boston, the Indonesian Muslim headscarf, and Italian hippies building artistic nativity displays. Currently, she is the documentary filmmaker for the Center for Mind and Culture based in Boston, Massachusetts.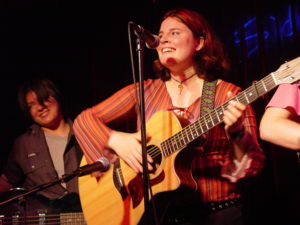 As a singer-songwriter, Jenn Lindsay produced ten albums under her No Evil Star Records label, touring within the USA and internationally. She started touring nationally in 2002 and played her songs in exchange for free catfish in Alabama, sang to a room full of friendly cowgirls in Amarillo Texas, entertained in Vegas, and played encores to Ladyfest attendees in Memphis, Brooklyn, and Ottawa. Her music has been featured on NPR's "All Songs Considered" program, WFMU, MTV, and in the series pilot of "Something Blue" by Brooklyn filmmaker Emily Millay Haddad. In the November 2006 issue of Curve Magazine UPHILL BOTH WAYS is described as "a complete joy from beginning to end…hard not to love." She has appeared onstage and shared bills with Regina Spektor, Kimya Dawson, Toshi Reagon, Nellie McKay, Erin McKeown, Lach, The Trachtenburg Family Slideshow Players, Phoebe Kreutz, Holly Near, and a slew of other super-talented folks. In her time playing on New York City's folk circuit, Jenn's music attracted a lively fanbase and enough buzz to fill a room in the East Village.